Valve launched a special DLC section on Steam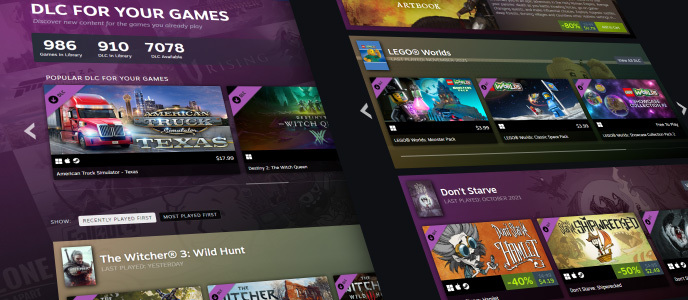 Valve has added an experimental section with DLC on Steam: a new section is forming personally, and its offers depend on the preferences of a particular user. Popular add-ons will be displayed at the top of the page, and at the bottom a section will show DLC for games that you have played recently.
Valve believes that the new DLC section will make it easier for users to find add-ons that usually do not receive large-scale advertising campaigns and global press coverage.
You can go to the section at this link (you must be logged into Steam): https://store.steampowered.com/news/app/593110/view/3638379690025890182
Did you like the article? Share with friends: