Microsoft asks gamers about Halo Infinite and 343 Industries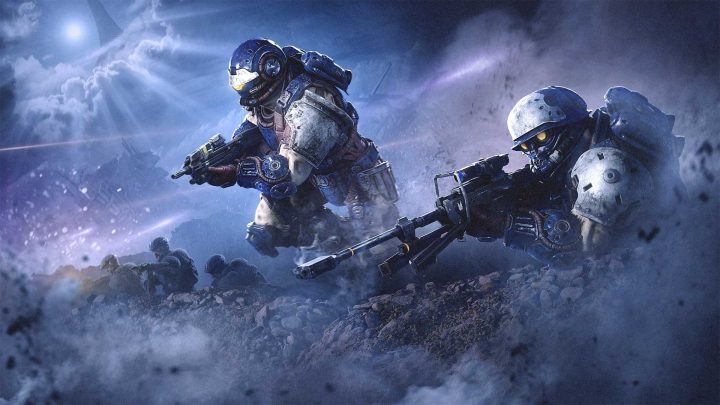 Recently 343 Industries released a post that studio will continue to work on the Halo series as a developer, but Microsoft isn't so strong-willed. Blogger Mr. Rebs posted on his Twitter screenshots of a Microsoft survey, which dedicated not only Halo Infinite, but also the development studio itself.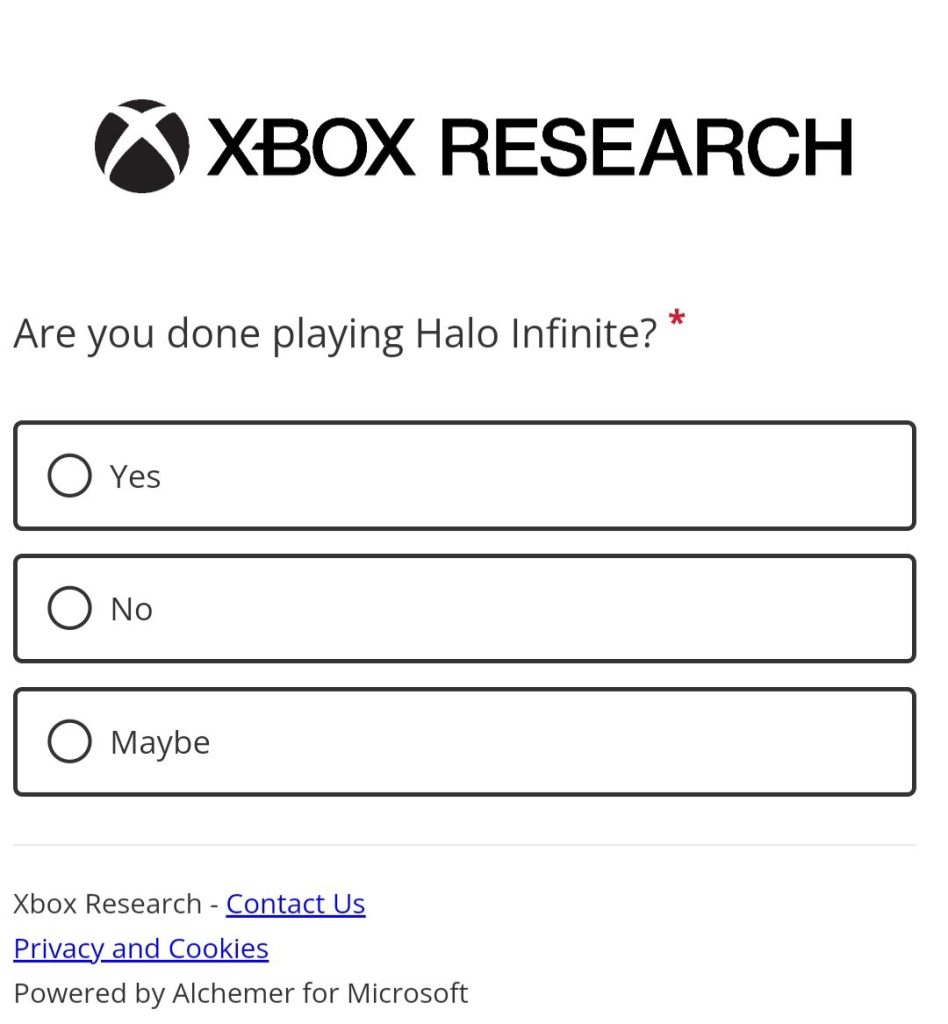 Questions about Halo Infinite are standard: the company asks users about modes they would like to see in it. Apparently, the company is thinking about the future of the shooter and about the advisability of supporting it.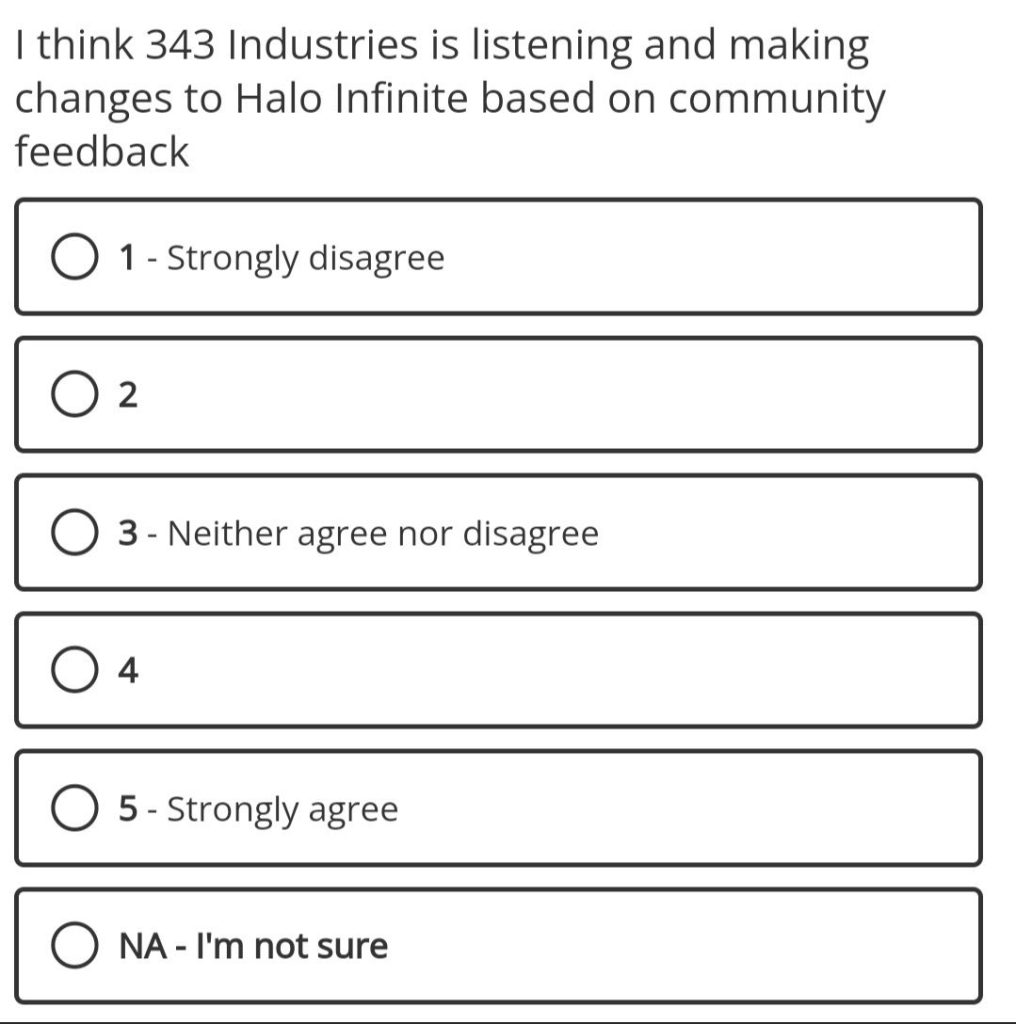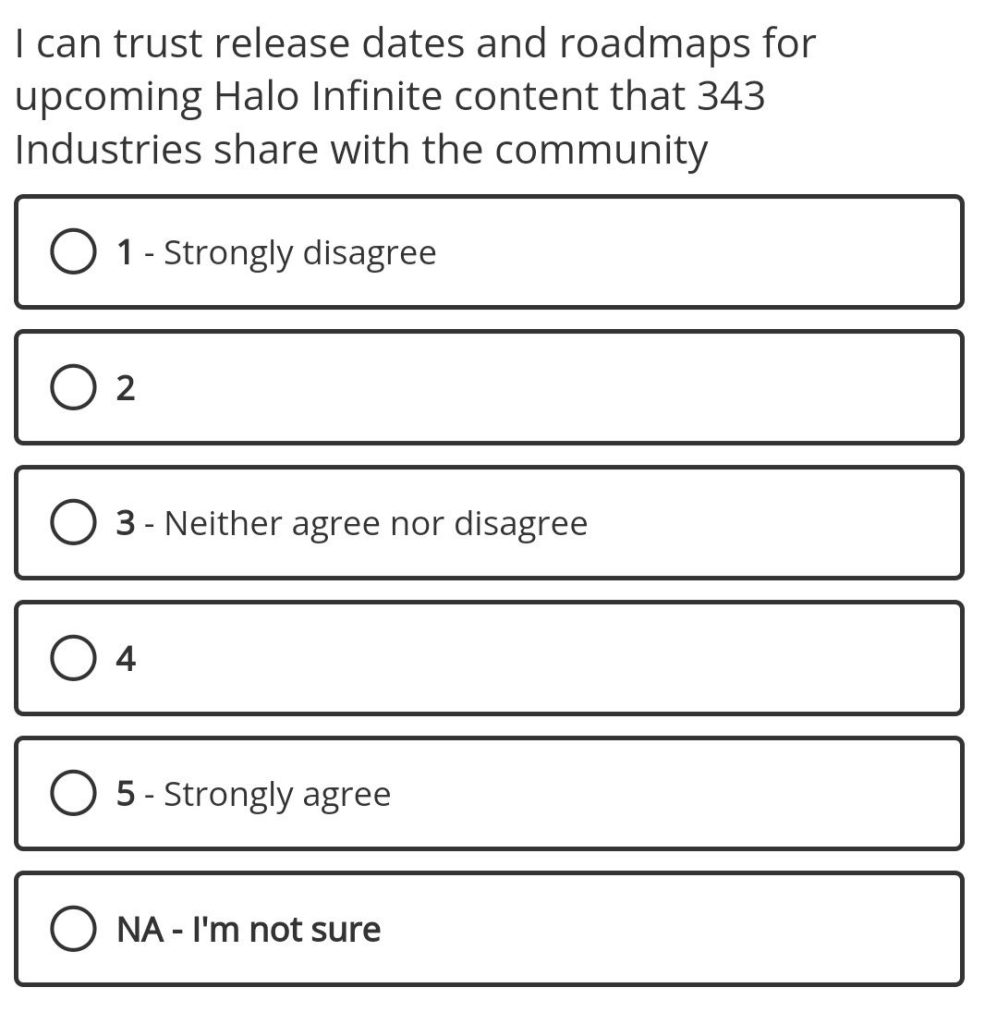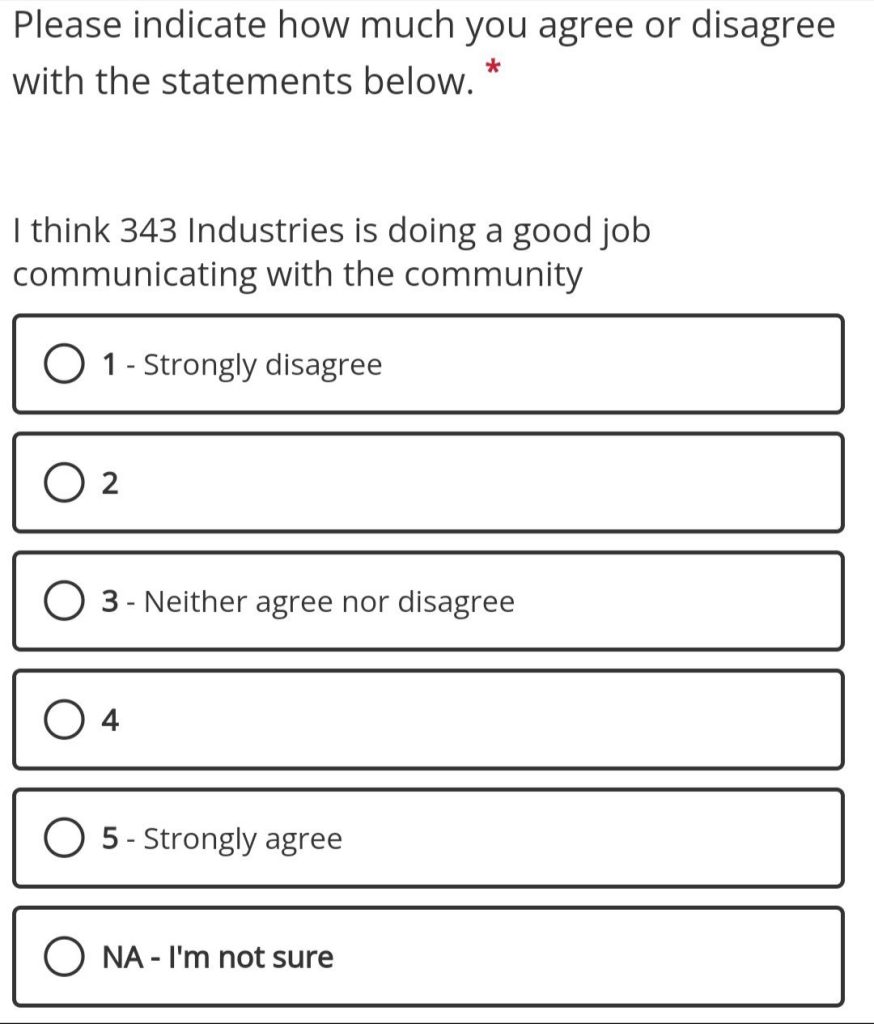 Questions about the work of 343 Industries turned out to be more curious: gamers were asked about satisfaction of the contact between developers and the audience; about their expectations, and how they relate to the dates of the introduction of certain features, that were said by developers
Halo Infinite was released in the fall of 2021. The shooter is available for PC, Xbox One and Xbox Series. The game is available in the Game Pass for all platforms.
Did you like the article? Share with friends: